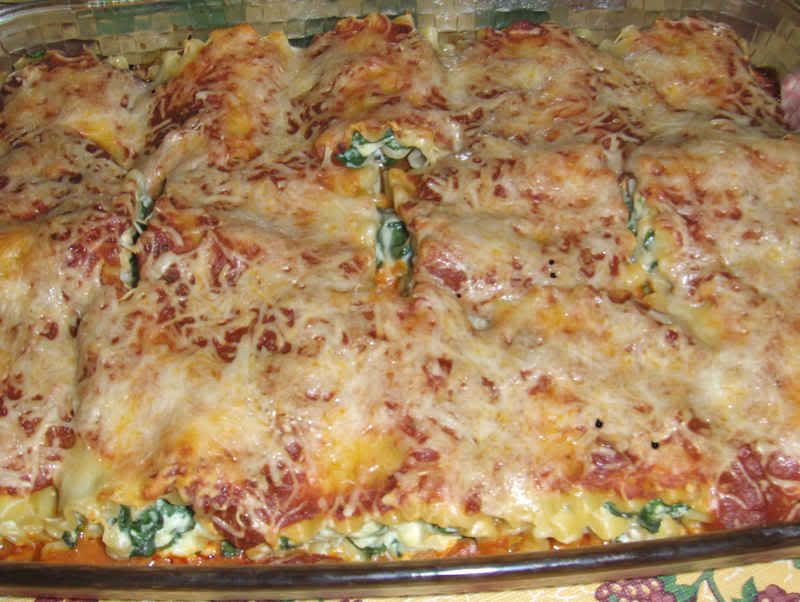 One package lasagne, cooked and drained
Pasta sauce
Mozzarella cheese
Spinach filling:
2 10 oz. bags baby spinach
2 eggs, beaten
2 cups Ricotta cheese
1 cup Parmesan cheese
Salt & Pepper, to taste
Cook spinach for about a minute, remove from pot. Add cheeses, eggs and salt and pepper, mix well.
Spread a thin layer of pasta sauce over bottom of a 9X12 baking dish.
Lay lasagne out on wax paper, and spread spinach filling.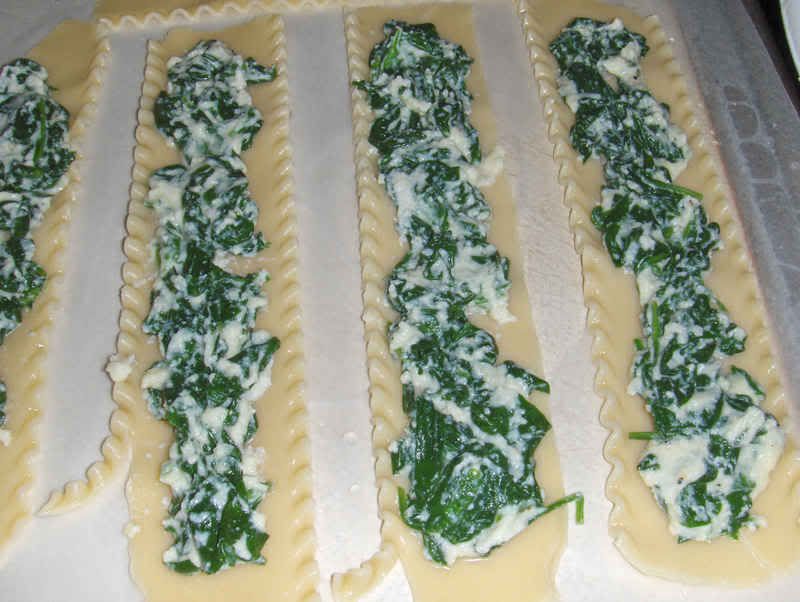 Roll up the Lasagne and tuck into baking dish, filling up the entire pan. Spoon pasta sauce over the Lasagne rolls and sprinkle lightly with mozzarella cheese.
Bake in a preheated 350 degree oven 40-45 minutes or until top is lightly browned.