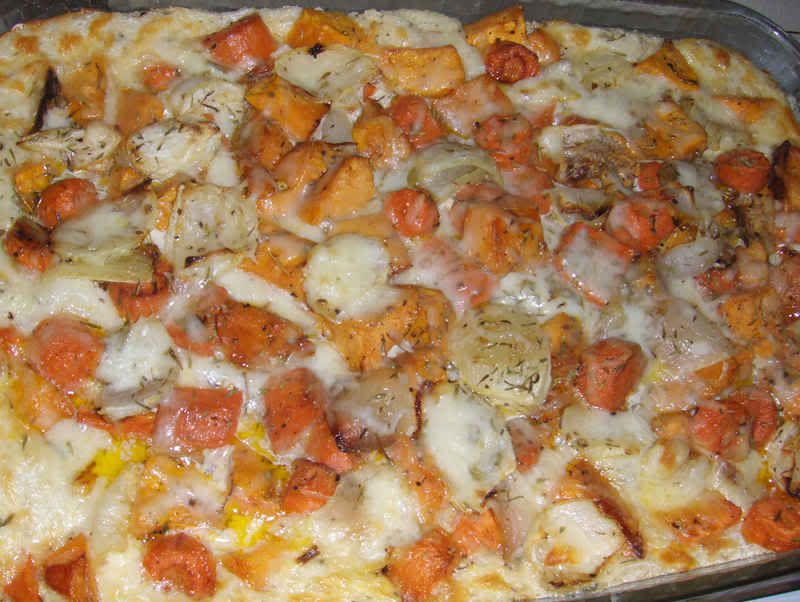 The original recipe for this casserole is found online
here
, but I first saw it over at the garden posted by ghoghunter and have wanted to try it ever since. As usual I didn't have all the ingredients and used what was available. I had some frozen okra in the freezer, wish I had thought to add it ... ah well next time. This is really good, the food critic gave it 4 stars !
I used sweet potato, onions and carrots and a mixture of provolone and mozzarella on top.
I made some zucchini fritters for a side dish to add some green to our supper. I had put up the zucchini this past summer in two cup amounts and thawed two bags.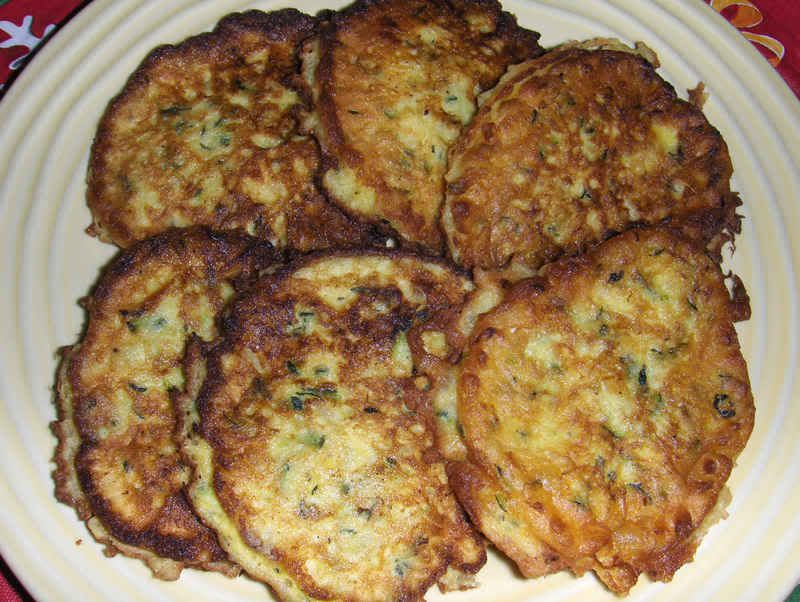 Zucchini Fritter Recipe
4 cups shredded zucchini, squeeze out liquid
1 small onion, diced
1/2 cup pancake mix
1 tsp. salt
2 Tbsp. sour cream
2 eggs
1/2 tsp. pepper
1/2 cup oil
Mix all ingredients except oil in bowl. Heat the oil in a skillet. Drop batter into oil and brown each side. Drain on paper towels.