"A world without tomatoes is like a string quartet without violins" ~ Laurie Colwin

This rustic pizza is filled with fresh, market produce. The peppers were roasted to give a nice smokey taste to the dish. Seasonings include salt, pepper, basil and oregano which were also purchased from the Spicehound at my market.
Unlike a traditional pizza that has the tomato sauce on the bottom, this has the cheese on the bottom and maters on top.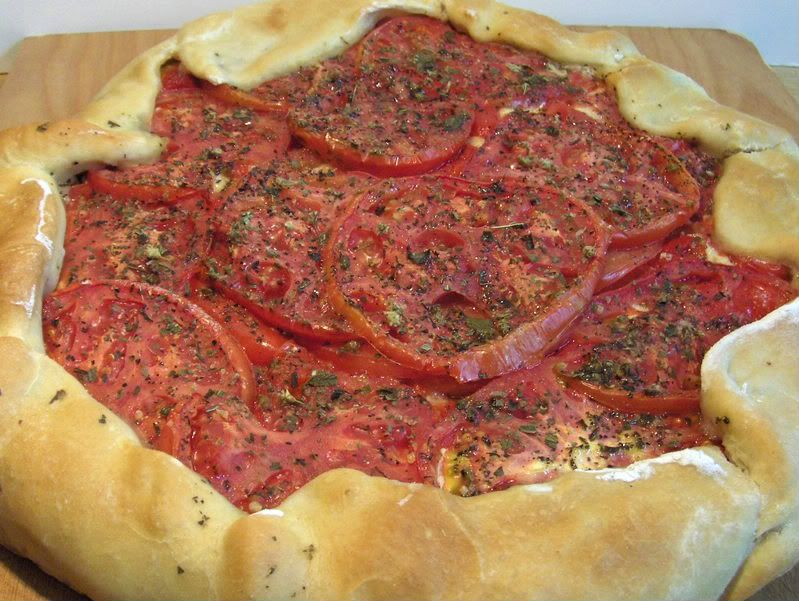 Roll out the dough to about a 14-inch circle, spread a layer of cheese, roasted red peppers, sliced tomatoes, leaving about a 2 inch border. Drizzle a small amount of olive oil over maters and season.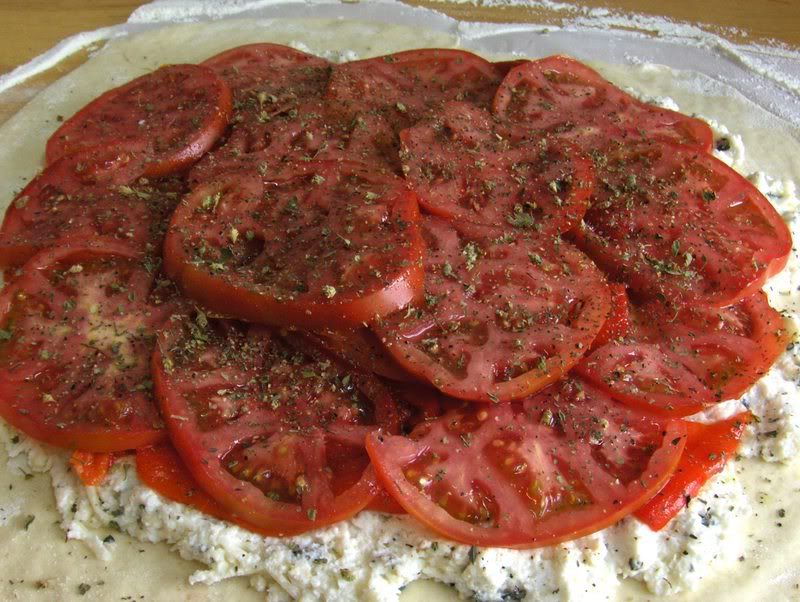 Fold the dough over, brush with egg wash. Bake in a 375 degree oven 35 to 40 minutes or until the crust is a nice golden brown.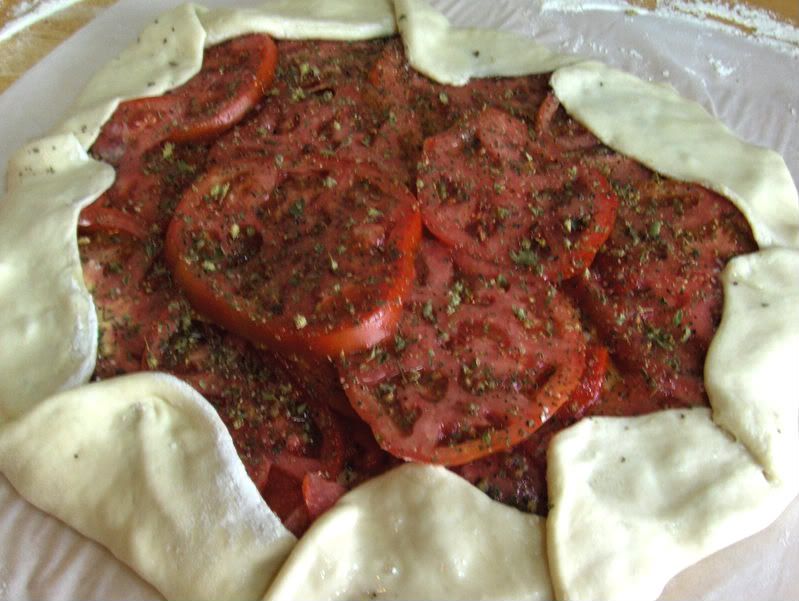 Let sit for about 5 minutes and slice.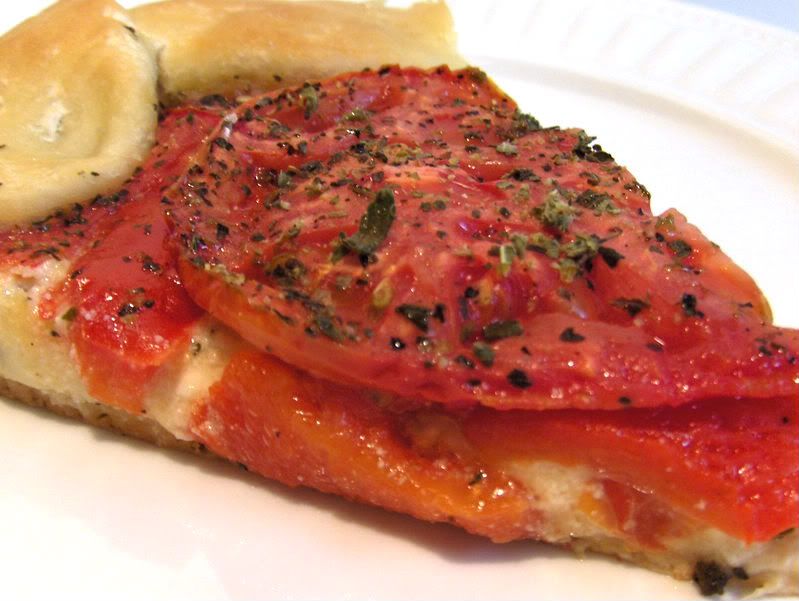 Dough:
1 pkg. active yeast
1 Tbsp. sugar
1/2 cup warm water
4 cups all-purpose flour
1 tsp. salt
1/4 cup olive oil
1 cup warm water
Mix yeast with 1/2 cup warm water and sugar, let proof. Add oil and 1 cup of water to yeast mixture, stir. Combine flours and salt, add to yeast mixture. Knead on dough hook for 5 minutes, or by hand for 10. Cover and set in warm place till dough doubles in bulk. Punch down, divide in half. Put other half of dough in freezer bag and freeze for later use.
Roll out dough on a well floured surface. I use parchment paper, it is easier to transfer the pizza to a pan after you have assembled it.
Filling:
Mozzarella cheese
Gorgonzola cheese
Ricotta cheese
Basil
Oregano
Salt, to taste
Freshly ground black pepper
Roasted red pepper, peeled and sliced
Tomatoes, sliced thin
Olive oil