The discussion on the cooking forum over at the garden had me craving Latkes. I had 6 apples from Willoughby Hills Farm and made a quick dish of chunky applesauce for a side. The farm picked the rest of their apple harvest and stored them in a cooler on site. I will be able to buy locally grown apples through April. I am happy :)
Latke Recipe
4 medium potatoes, peeled and grated
1 small onion, grated
1/2 cup all-purpose flour
1 tsp. salt
1/2 tsp. pepper
2 Tbsp. sour cream
2 eggs, beaten
1/2 cup oil
Grate potatoes, squeeze off extra liquid. Peel and grate onion into potatoes. Add eggs, flour, sour cream and salt and pepper. Mix Well.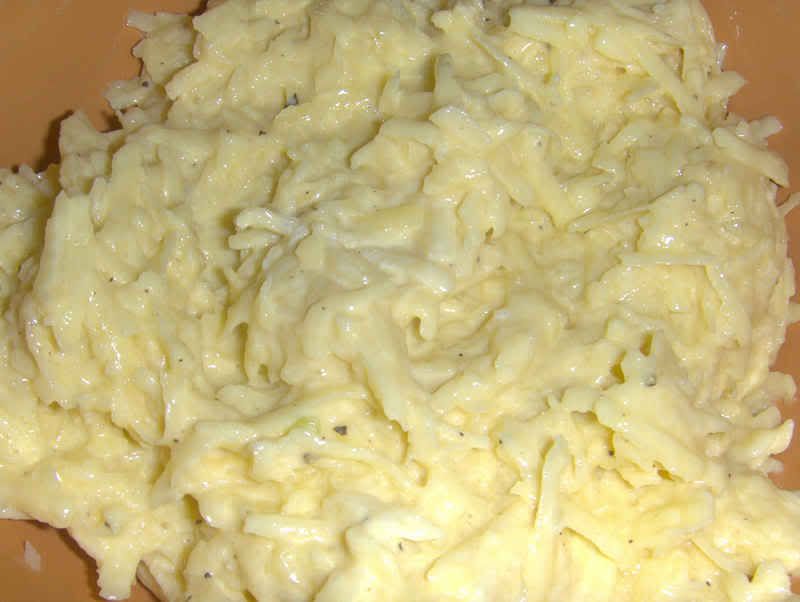 Heat 1/2 cup of oil until it sizzles. Drop a tbsp. at a time of batter into the hot oil. When bottoms are brown turn them over. When done, remove and drain on paper towels.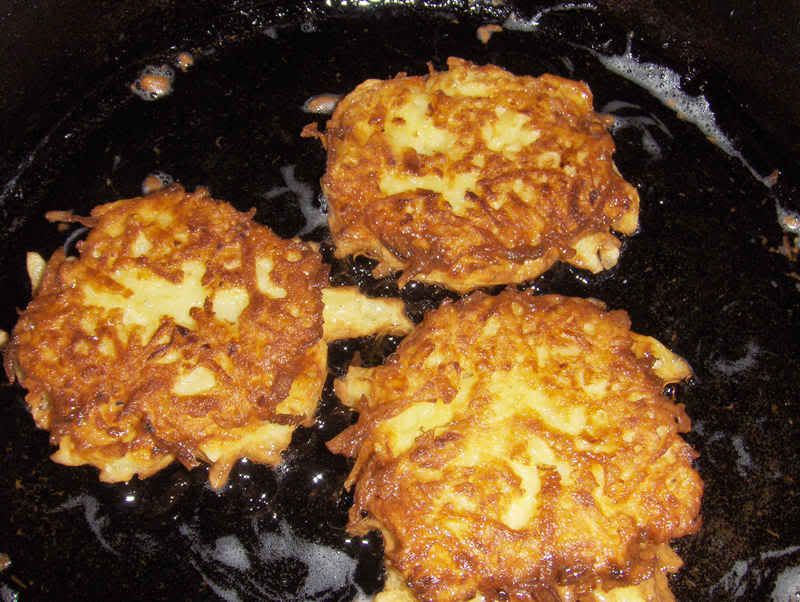 Serve with applesauce, sour cream or just plain.
Chunky Applesauce Recipe
6 apples, peeled, cored and sliced
1/4 cup brown sugar
1/2 tsp. pure vanilla
1/2 tsp. cinnamon
In a heavy pot, combine all ingredients. Cook covered over low heat until tender, about 30 minutes.
Remove from heat and mash apples. Serve warm with latkes.