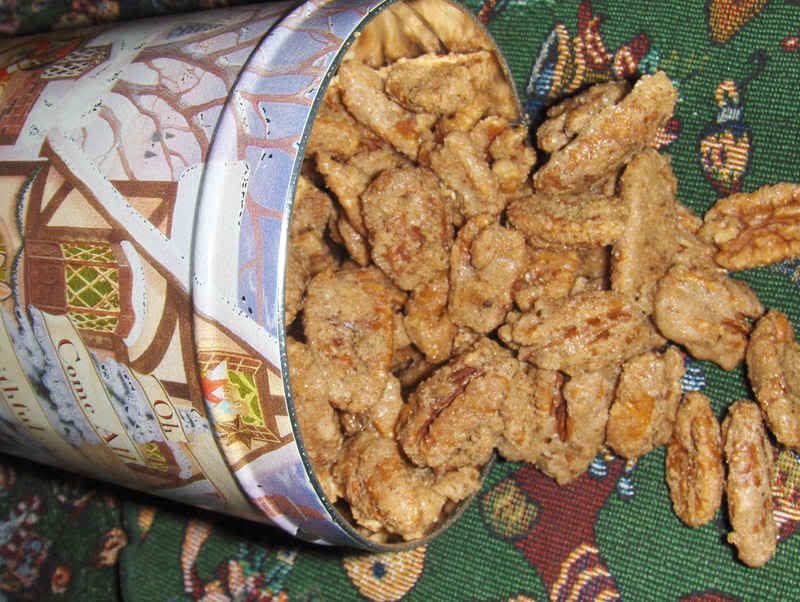 Sweet & Spicy Pecans
1 cup sugar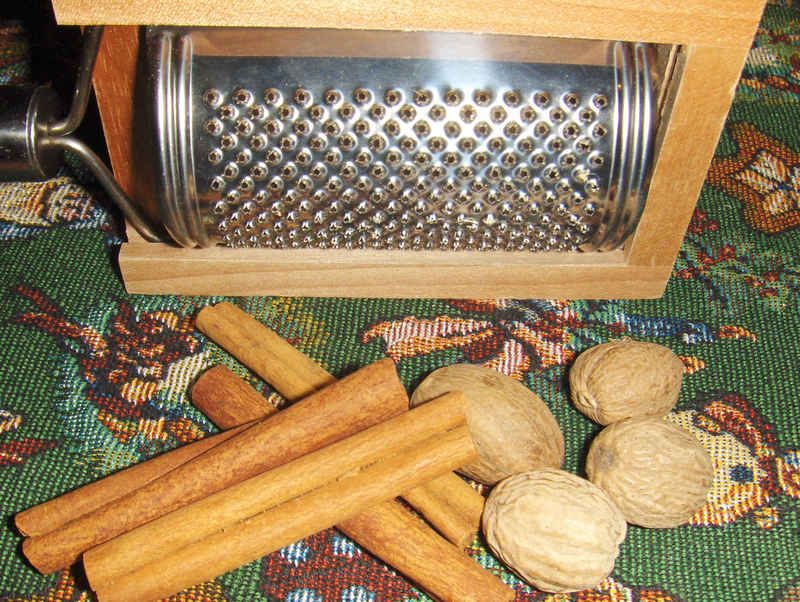 1 1/2 tsp. cinnamon
1 tsp. ground cloves
1 tsp. ground ginger
1/2 tsp. nutmeg
1 tsp. salt
1 egg white
1 Tbsp. cold water
1 pound pecans
Combine dry ingredients. Mix egg white with cold water and whisk until frothy but not stiff. Blend with dry ingredients. Add nuts and coat well.
Spread nut mixute on buttered cookie sheet and bake in a 250 degree oven for one hour, stirring every 15 minutes.
Cool and store in an airtight container.
Source: Christmas Memories Cookbook