Baked a sweet for my "sweetie food critic" this morning. Fruit filled, served warm with morning coffee/tea. Yummy !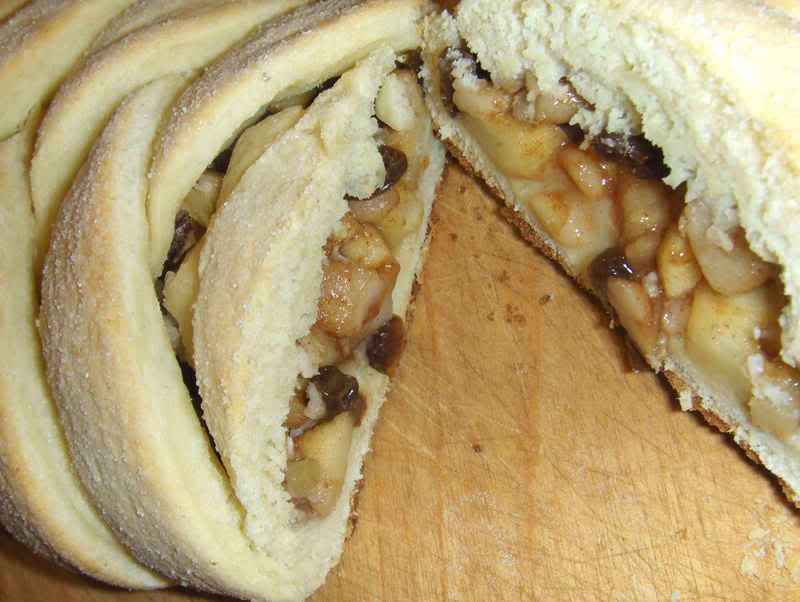 Filling:
1 apple, peeled and diced
1 pear, peeled and diced
2 Tbsp. sugar
1/2 tsp. cinnamon
Raisins
Chopped Nuts
Toss apples and pears with sugar and cinnamon. Set aside.
Dough Recipe
4 cups all-purpose flour
1/4 cup sugar
1 tsp. salt
2 pkg. yeast
1 cup milk
1/4 cup water
1/2 cup butter
2 eggs, slightly beaten
Combine flour, sugar salt and yeast. Set aside. Warm milk, butter and water in saucepan over medium heat. Add milk and eggs to flour mixture. Mix with dough hook for about 4 minutes. Place in container with tight lid and refrigerate overnight.
Divide dough in half, bring to room temperature. Roll out on lightly floured board into 12X9 rectangle. Cut 1-inch wide strips on each side of rectangle. Fill the center of dough with apple and pear mixture. Add raisins and chopped nuts over top of fruit.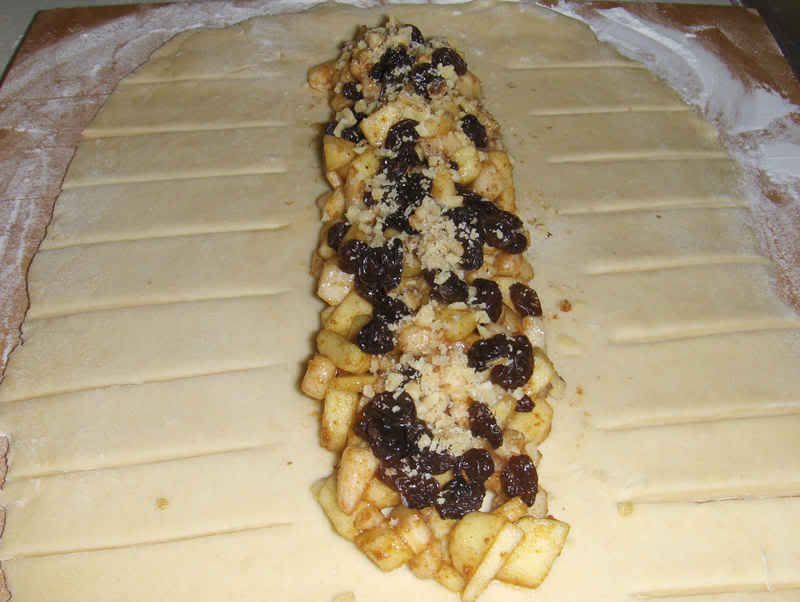 Braid dough by folding strips of dough at an angle across filling. Cover with towel, let rise in a warm place till double in size. Brush top of bread with melted butter and sprinkle lightly with sugar.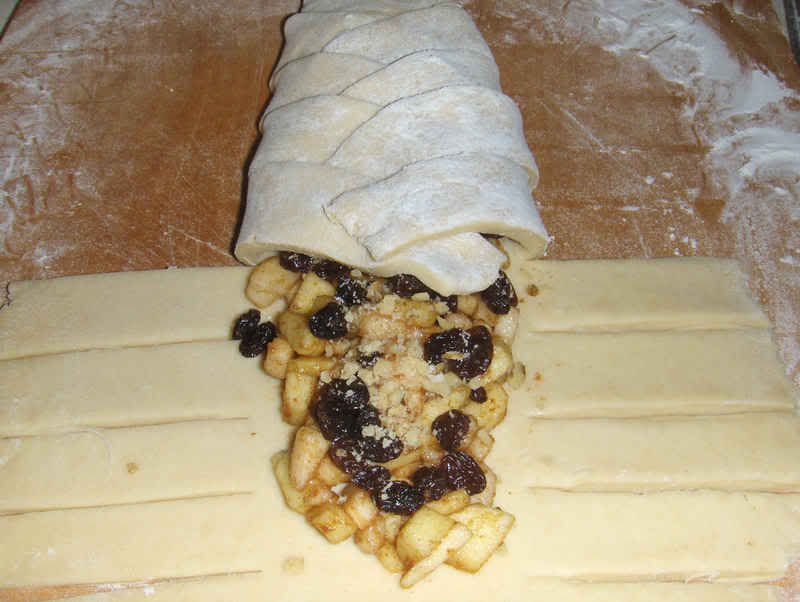 Heat oven to 375 degrees. Lightly oil baking sheet.
Bake for 20 to 25 minutes, or until golden brown. Cool on wire rack.