The Italian Crostata is a classic dessert made with a pastry base and filled with fruit or custard. Waking to the ground covered in snow (again) I elected to stay indoors and bake. This is an impressive yet easy dessert to make. March entry at DMBLGIT, hosted by
Ms Adventures in Italy.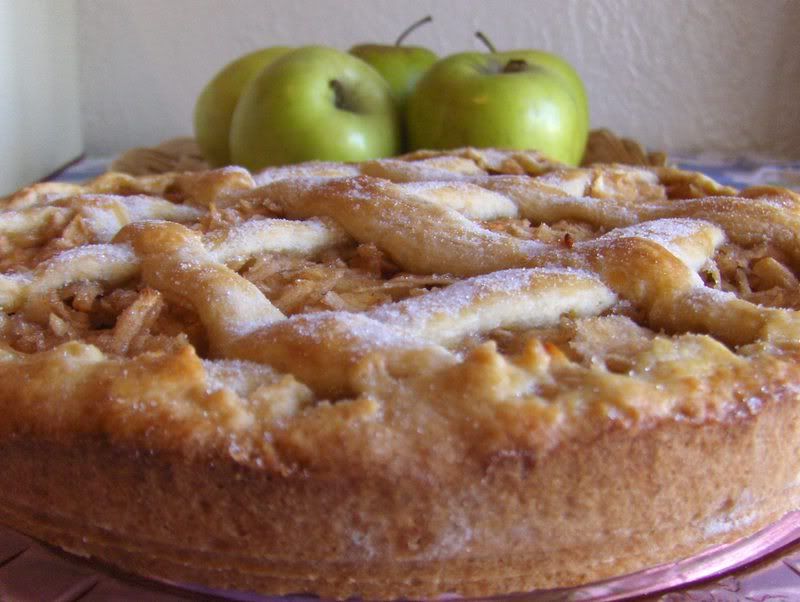 Apple Crostata Recipe
Pastry:
1 1/2 cups all-purpose flour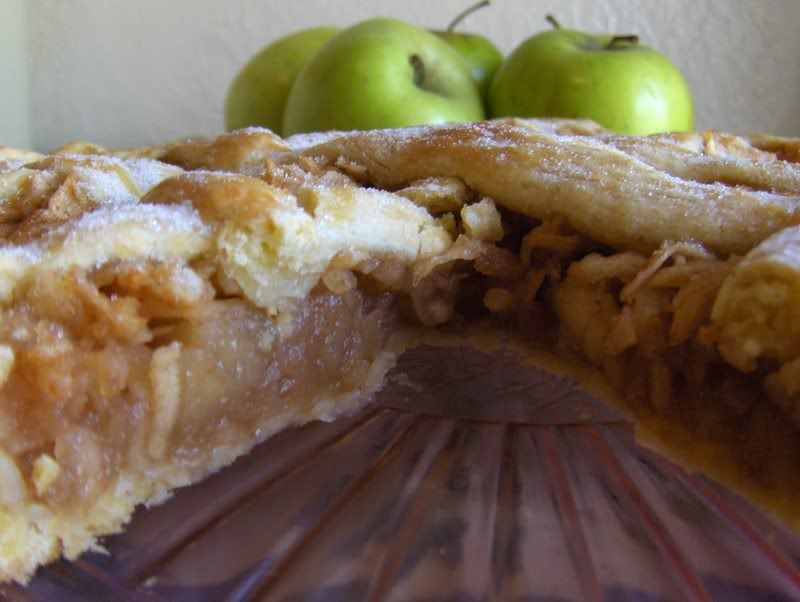 1/3 cup sugar
1/3 cup cold butter, cut up
3 large egg yolks
1/4 tsp. salt
4 Tbsp. cold water
Topping:
4 apples, peeled, cored and grated
1/3 cup sugar
1/2 tsp. cinnamon
2 Tbsp. lemon juice
Combine flour, salt and sugar. Cut in butter, along with egg yolks, until crumbly. Add water and stir to form a smooth dough. Shape dough into a disk, wrap in plastic wrap and refrigerate about 30 minutes.
Add lemon juice to grated apple and let sit for 5 minutes. Squeeze out most of the lemon juice and add sugar and cinnmon.
Remove dough from refrigerator and set aside 1/4 of the dough. Shape the dough into the bottom and sides of a 9-inch springform pan. Pour apple filling into pan. Divide remaining dough into six balls, use hands to roll each ball into sausage shape. Place in a lattice pattern over the top. Roll down the sides to meet the end of lattice strips, forming an edge around the crostata. Brush lattice strips and edge lightly with egg white mixed with a small amount of water. Sprinkle about a Tbsp. of sugar over crust.
Bake in a 375 degree oven 50-60 minutes, or until lightly browned. Cool in pan. Loosen and remove pan sides.