With the arrival of warmer weather, we will eat lighter. Fat-free sour cream can be substituted for a lower fat/calorie meal, as well as egg beaters instead of eggs. A nice toss salad as a side.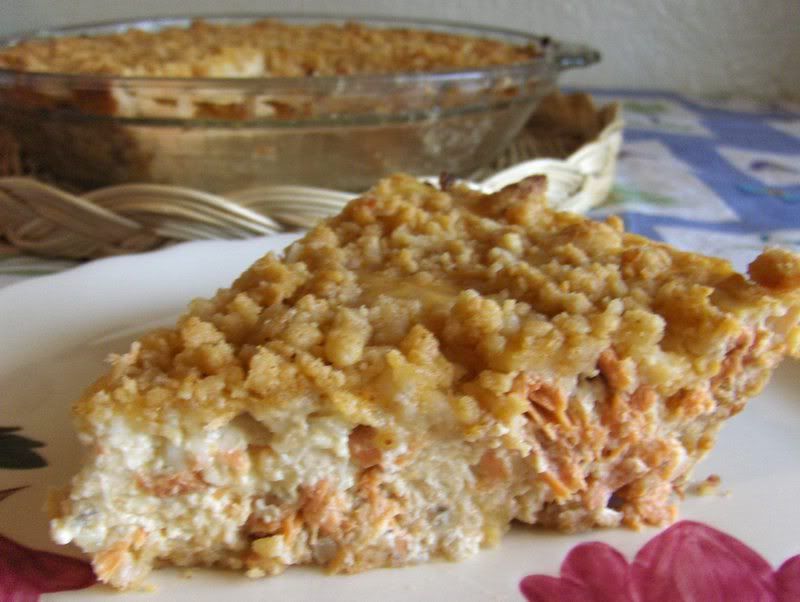 Salmon Quiche Recipe
1 1/2 cups all-purpose flour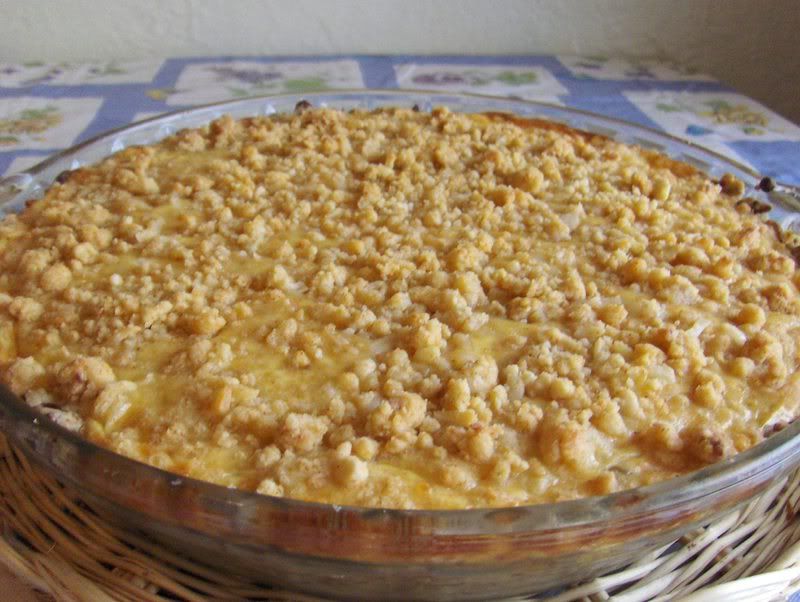 1 cup shredded mozzarella cheese
1/2 cup almonds, finely chopped
1/2 tsp. salt
1/2 tsp. paprika
8 Tbsp. oil
1 16 oz. can salmon
3 eggs, beaten
1 cup sour cream
1/4 cup Hellmans
1/2 cup shredded mozarella cheese
2 Tbsp. onion, chopped fine
1/2 tsp. dried dill
For crust: Combine flour, 1 cup mozzarella, almonds, salt and paprika. Stir in oil. Set aside one cup of mixture. Press remaining mixture into bottom and sides of a 9-inch pie plate. Bake in a preheated 400 degree oven for 10 minutes. Remove from oven, set aside. Reduce oven temperature to 325 degrees.
For filling: Drain salmon, reserve liquid. Flake salmon, removing bones and skin. Mix eggs, sour cream, Hellmans and reserved salmon liquid together. Stir in salmon, the 1/2 cup mozzarella, onion and dill. Spoon into crust, sprinkle with reserved crust mixture. Bake for 45 minutes, or till firm in center.