With rising food costs, I look for ways to not only cook nutritious meals but at a lower cost. One ingredient in cooking that I use a lot of in this household is Marinara sauce, so I was delighted to find a simple and tasty recipe recently in "Garlic, Garlic, Garlic" by Linda and Fred Griffith who are fellow Clevelanders. If you are a garlic lover like me, you will love this cookbook.
As I have mentioned on this blog in the past, when following a recipe I never hesitate to use what is on hand in my pantry. Thus I made a few simple changes to the original recipe with the ingredients I had and still produced a good marinara sauce to use with pasta, pizza and my flat breads. I portioned out the sauce into two-cup freezer containers to freeze for later use. As soon as tomatoes are in season here in NE Ohio I will be adapting this recipe using fresh tomatoes.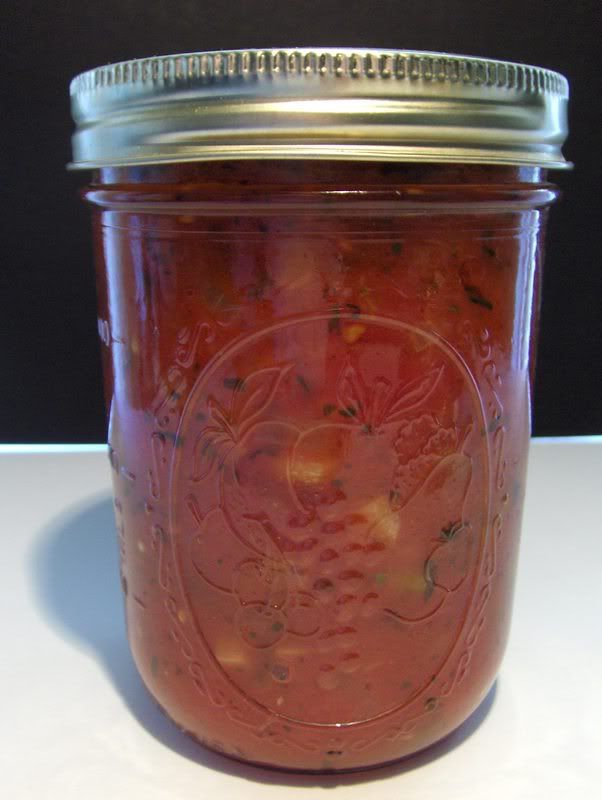 Marinara Sauce Recipe
1/4 cup olive oil
2 Tbsp. butter
4 cloves garlic, minced
2 candy onions with leaves, chopped fine
2 28 oz. cans plum tomatoes, with juice
2 tsp. dried basil
2 tsp. dried Mexican oregano
1/4 tsp. cayenne
Kosher salt & pepper, to taste
1/2 tsp. baking soda
In large saucepan, heat olive oil and butter over medium heat. Add garlic and onions, sautee until tender, about 4 minutes. Add tomatoes, basil, oregano and cayenne. Bring to boil, simmer 30 minutes. Add salt, pepper and baking soda. Blend thoroughly and serve.
Loosely adapted from "Garlic, Garlic, Garlic" by Linda and Fred Griffith