Well I am a day late with my Saturday market report, but better late than never. Yesterday I picked up fresh from the garden lettuce, asparagus, cage free eggs, goat's cheese, spices and Sweet Baby Girl cherry tomato plants for my rooftop container garden. I will get some pics of my rooftop urban garden in the next couple of days.
Mariann of
Lake Erie Creamery
will be at the Coit Road Farmers Market all summer. Lake Erie Creamery, a small urban creamery in the City of Cleveland, specializes in their artisan goat's milk cheese. They took the Grand Prize for dairy in the 2008 Gallo Family Vineyards Gold Medal Awards.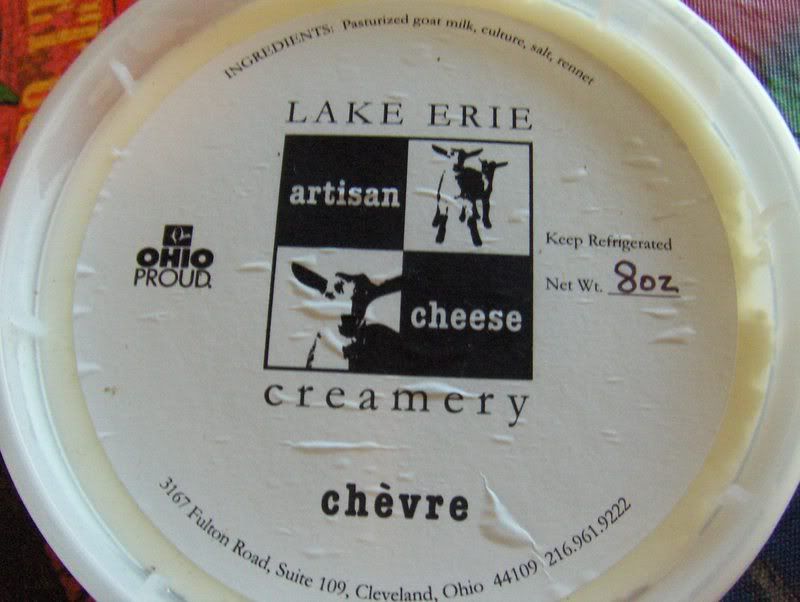 Country Dressing Recipe
2 cloves garlic, minced
1 Tbsp. Tonn's Wildflower honey (Walnut Creek, Ohio)
Salt, to taste
1 Tbsp. balsamic vinegar
1/4 cup extra-virgin olive oil
Stir together garlic, honey and salt. Add vinegar and oil, whisk vigorously until well blended. Let stand at least 10 minutes to allow flavors to marry.