"If thou tastest a crust of bread, thou tastest all the stars and all the heavens"
Robert Browning
I love
"Artisan Bread in 5 Minutes A Day" ( by Jeff Hertzberg and Zoe Francois )
. The great thing about this dough is that it can be kept in a large, covered bowl in the refrigerator for up to two weeks. I made up a batch last week right before we got hit by high temps and humidity. Not a problem, because this dough develops a sourdough flavor after sitting for at least a week. From one batch of this dough I baked 4 large rolls, the following focaccia bread and have enough left over for a small boule. This dough eliminates any time constraints you may have, bake a small free-form loaf while preparing your favorite pasta dish, or this rustic Focaccia with fresh home-grown veggies.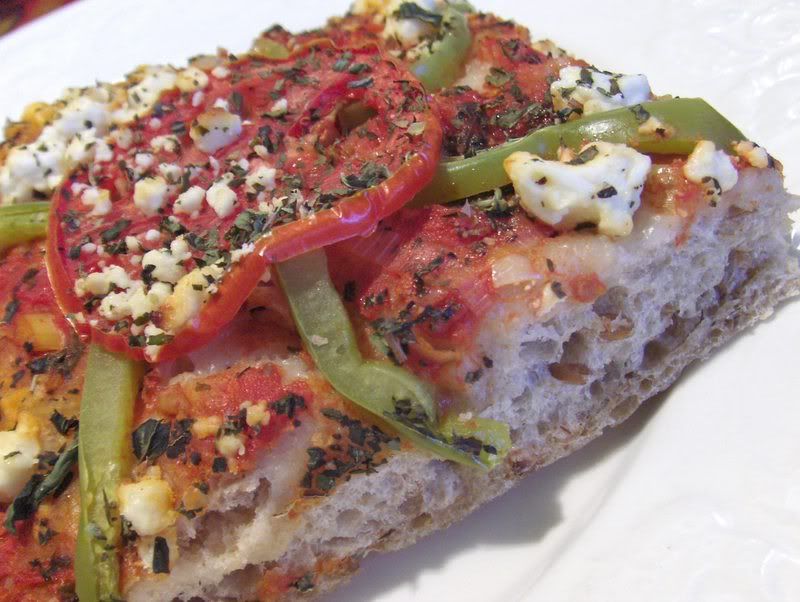 Remove the amount of dough from bowl according to the size focaccia bread you want to bake.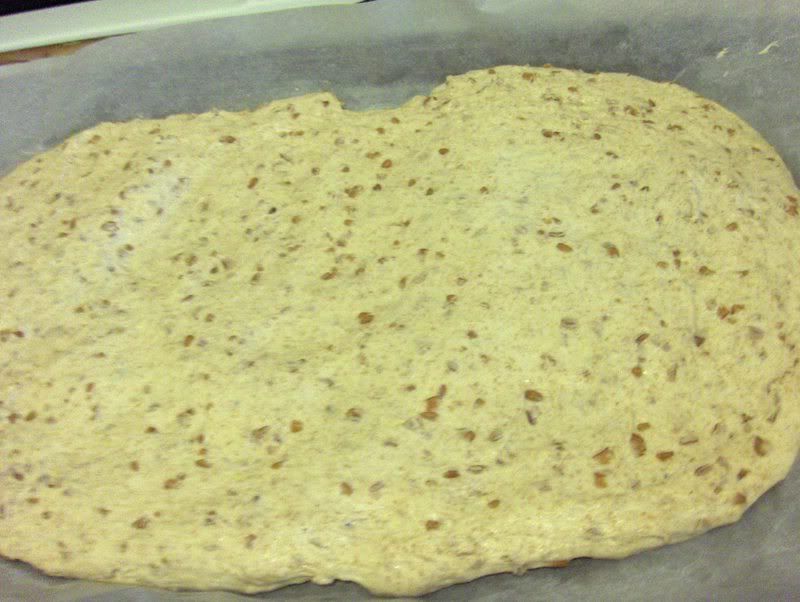 With lightly-oiled fingers pat it into a round and/or oblong shape. Let rise for 1 hour and using finger tips poke dough down lightly.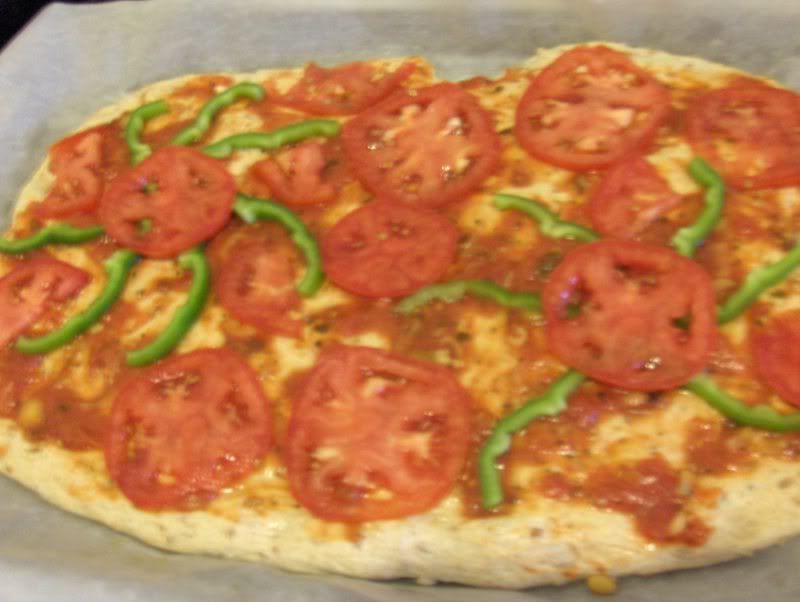 Spread a small amount of marinara sauce over top and cover with fresh veggies, I used green pepper and tomatoes, sliced thin.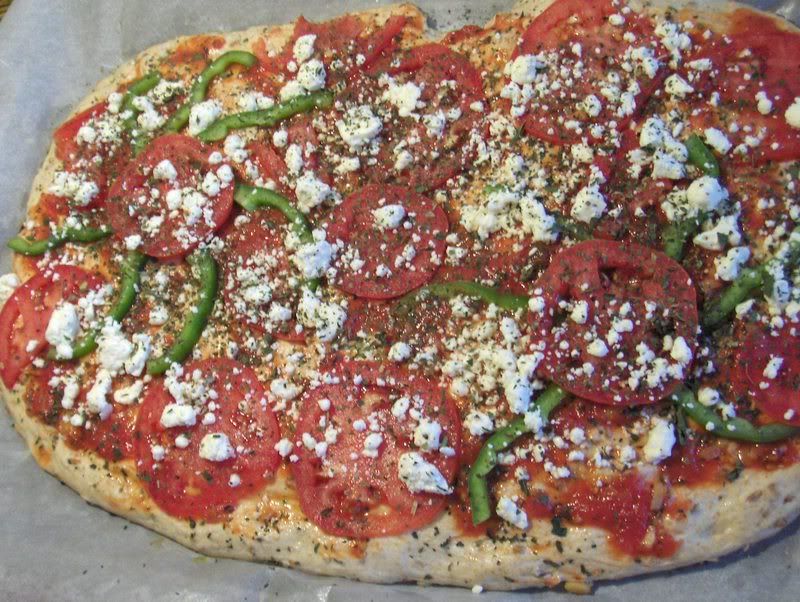 Crumble cheese of choice over all, (this is Feta). Sprinkle lightly with dried herbs, I used dried cinnamon basil from my garden, dried mexican oregano and freshly-ground pepper.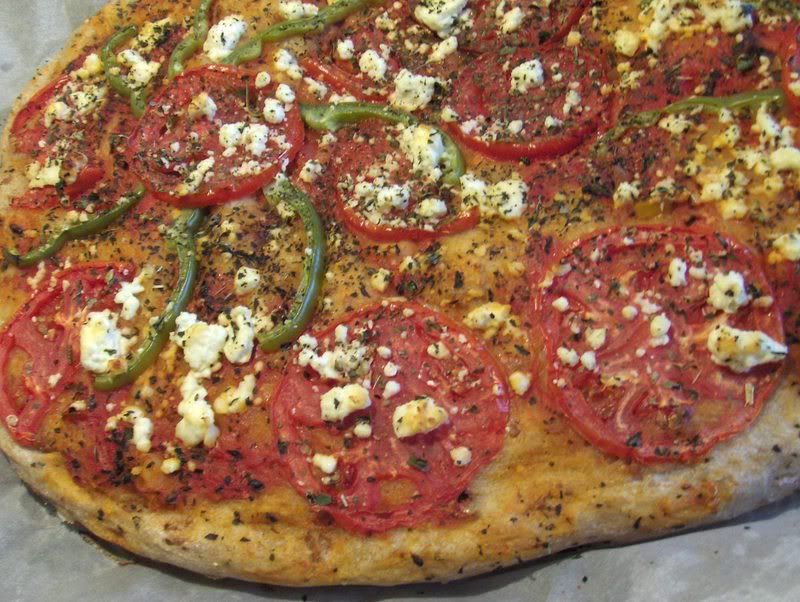 Bake in a preheated 400 degree oven about 30 minutes or until bread is golden brown on top and bottom.
My Adapted 5 minute Recipe:
2 pkgs. Active Dry Yeast
1 Tbsp. (or less) of sugar
3 cups warm water
5 cups all-purpose flour
1 1/2 cups whole wheat flour
1 Tbsp. kosher salt
3/4 cup hot water
1/2 cup bulgur wheat
Heat 3/4 cup water in the microwave (or stove) till just hot, not boiling. Add bulgur wheat and set aside till water is absorbed and mixture cools.
Add yeast to the 3 cups warm water, add sugar. Combine all-purpose flour, whole wheat flour and salt.
Add flour mixture and bulgur wheat to yeast mixture, stir well until all the flour is incorporated into the liquid. Cover and let sit in a warm place for 2 hours. Pop in the fridge until ready to use.