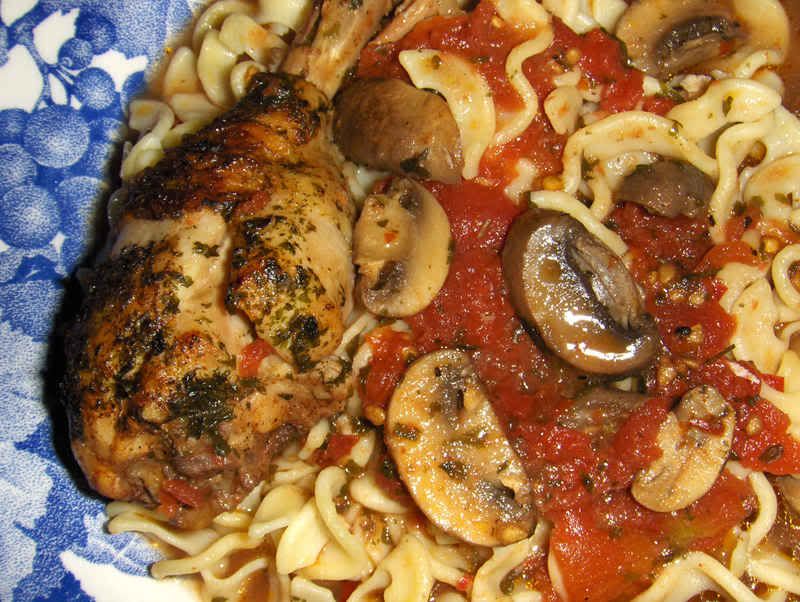 Like I child with a new toy, I love cooking in my Tagine. Last night I made slow-cooked chicken cacciatore served over noodles. This could be done in a dutch oven and/or crock pot also.
Chicken Cacciatore Recipe
5 chicken legs (or you could use thighs/breasts)
1 1/2 cups sliced Portabella mushrooms
28 oz. canned plum tomatoes, crushed
4 cloves garlic, whole
Crushed red pepper flakes, to taste
Salt & Pepper, to taste
2 Tbsp. dried Parsley
I browned the chicken in a little olive oil, drained on paper towels. Add all ingredients to the tagine (or slow cooker) and lay chicken on top. Cover and cook in a 300 degree oven for 2 hours.
Serve over hot buttered noodles or pasta of choice.
If salad greens were in season, they would be a good side dish along with crusty bread.