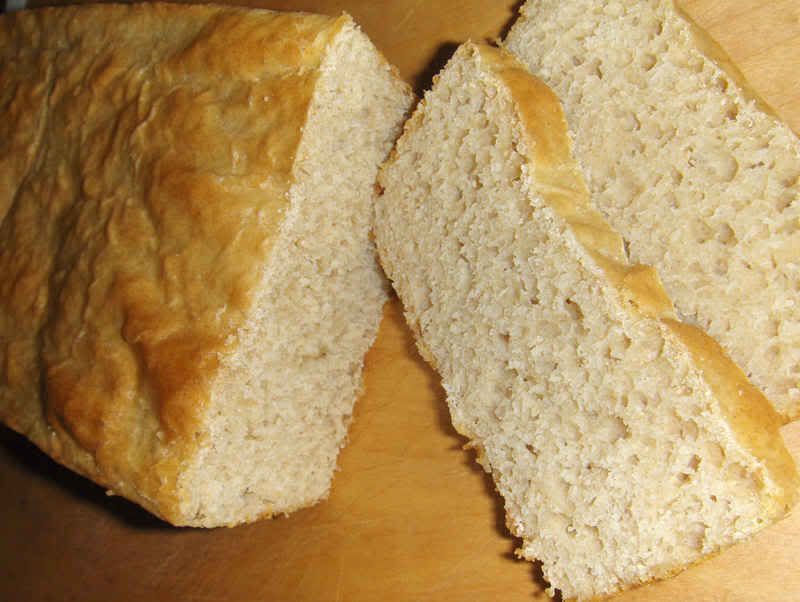 Our first snow of winter fell last night, leaving behind a half of foot of snow. Good day to stay inside and bake bread. This bread is large-grained with a coarse crumb. Good sliced and toasted.
English Muffin Bread Recipe
1 package yeast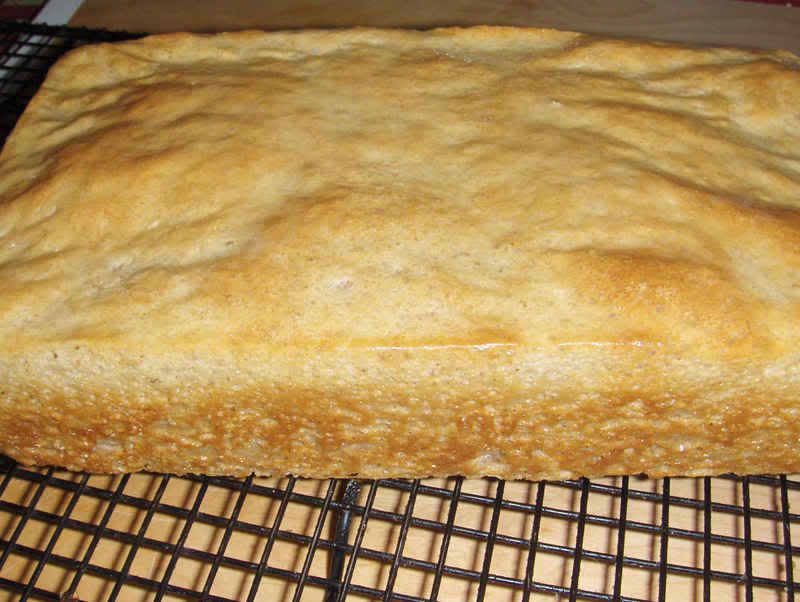 1/2 cup warm water
1 Tbsp. sugar
2 cups bread flour
1/2 cup whole wheat flour
2 tsp. salt
7/8 cup warm milk
1/4 tsp. baking soda
1 Tbsp. warm water
Combine yeast, sugar and 1/2 cup warm water, let proof. Combine flour and salt. Add to yeast mixture alternating with warm milk. Beat dough till elastic and leaves side of bowl. The dough will be loose and sticky. Cover and let rise in warm place till double in bulk.
Stir down with wooden spoon, add soda dissolved in 1 Tbsp. warm water and beat for one minute.
Butter a loaf pan, fill with the dough. Cover and let rise again for 1 to 1 1/4 hours. Bake in a preheated 375 degree oven until golden brown on top and shrinks away from the sides of the pan, about 30 minutes.
Cool in pan 5 minutes, turn out on wire rack to cool.