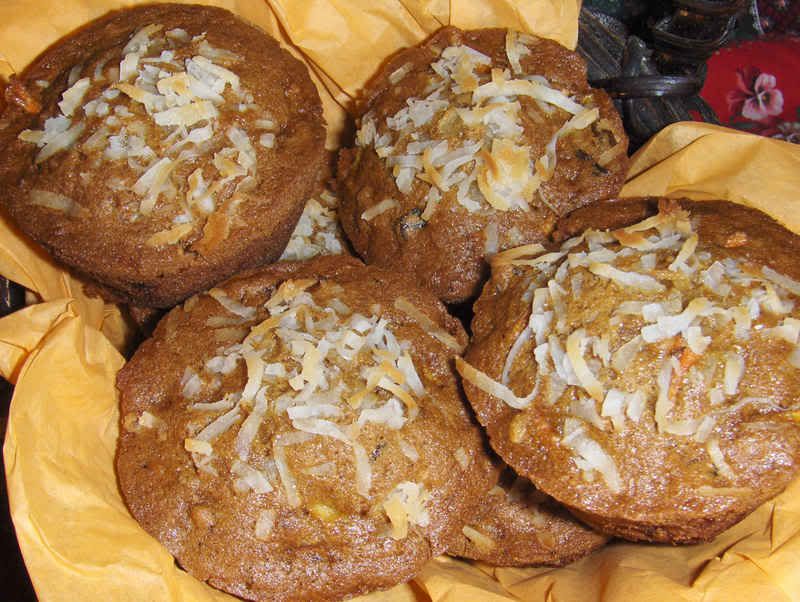 This recipe is adapted from Whole Foods
Morning Glory Muffins
. When baking or cooking, I generally use what is available in my pantry or fridge, and then follow the recipe loosely. Jean, the
Seed Scatterer
, mentioned the whole grain muffins she had at a restaurant and they sounded so good I was determined to duplicate them. Next time I bake these muffins I will add some bran and cornmeal, for a grainier texture. These are good just as they are, but who doesn't like to experiment in the kitchen ?
Whole Grain Muffins Recipe
Preheat oven to 350 degrees. Lightly grease a 12-cup muffin tin.
1 1/3 cup whole wheat flour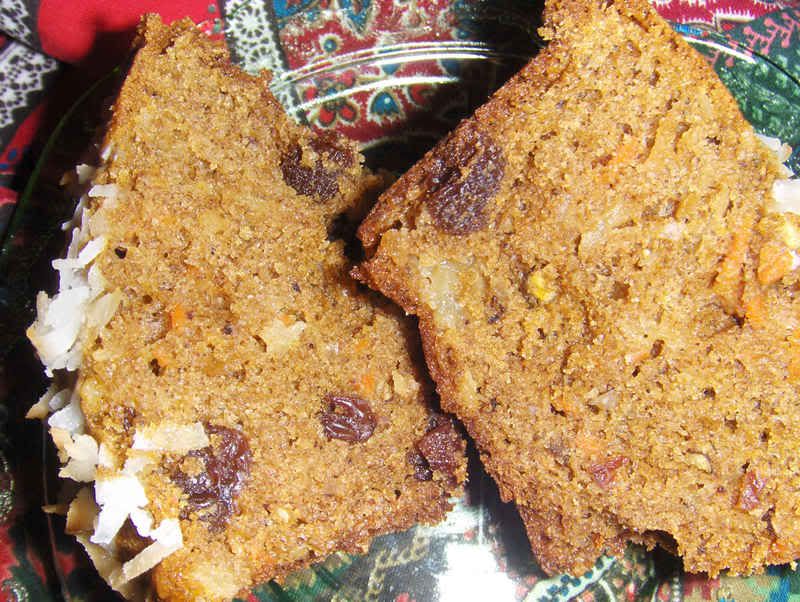 3/4 cup packed brown sugar
1 1/2 tsp. baking soda
1 tsp. cinnamon
1/4 tsp. kosher salt
2 eggs, beaten
2/3 cup vegetable oil
1 tsp. vanilla
1 Gala apple, peeled and diced
1/2 cup raisins
1/4 cup coconut
1/2 cup pecans, chopped fine
Combine dry ingredients and set aside. Cream together sugar, oil, eggs and vanilla. Add dry ingredients and mix well. Fold in fruits, nuts and coconut. Sprinkle tops of muffins with coconut.
Fill muffin tins 2/3 full. Bake 25-30 minutes or until toothpick inserted in center comes out clean.