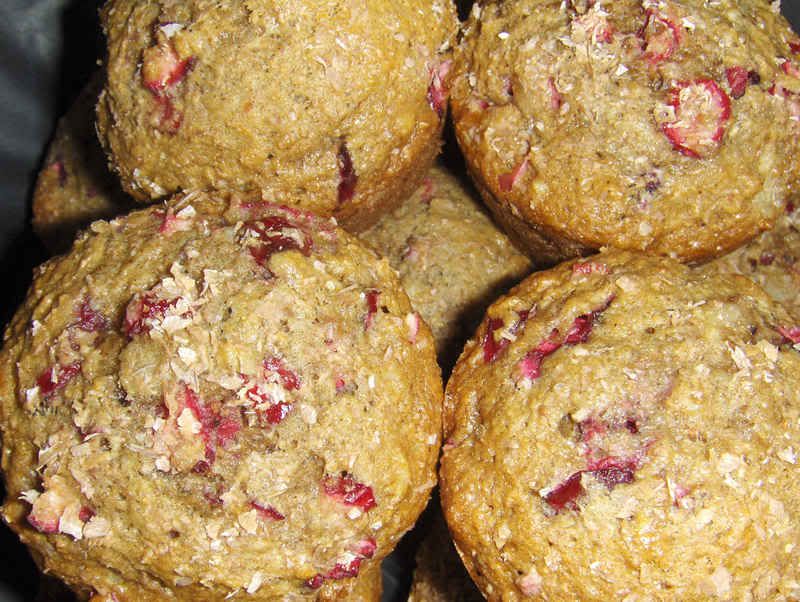 Cran-Apple Spice Muffins Recipe
1 cup all-purpose flour
1/2 cup whole wheat flour
1/2 cup unprocessed wheat bran
1 tsp. baking soda
1 tsp. cinnamon
1/2 tsp. salt
2 medium apples, peeled, cooked and mashed
1/3 cup oil
1 egg
1 cup coarsely chopped fresh or frozen cranberries
1/2 cup chopped walnuts
Preheat oven to 350 degrees. Grease a 12-cup muffin tin.
Combine dry ingredients, set aside. Blend oil, egg and cooked apples. Add dry ingredients and mix well. Stir in nuts and cranberries.
Fill muffin tins 2/3 full. Sprinkle tops of muffins with bran. Bake 25-30 minutes or until toothpick inserted in center comes out clean. Cool in pan 5 minutes. Transfer to wire rack and cool completely.