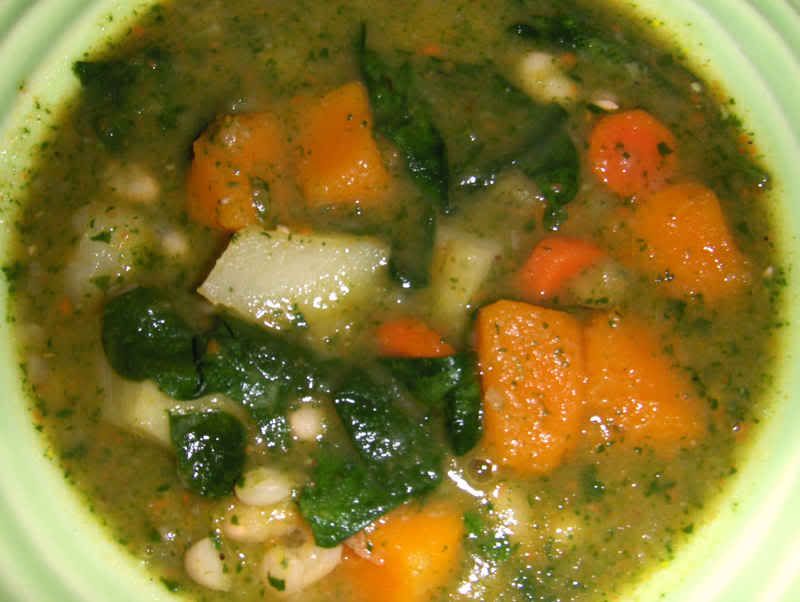 Winter stormed back into NE Ohio with 50 mph winds, knocking down trees and leaving thousands without power ending our brief flirtation with spring-like temps. Soup is on today's menu.
Root Vegetable Soup Recipe
1/4 cup olive oil
2 medium onions, chopped
4 cloves garlic, minced
4 carrots, peeled and sliced thin
1 small butternut squash, peeled and cubed
6-8 cups chicken broth
2 medium potatoes, peeled and cubed
1/2 - 1 tsp. thyme
1 tsp. salt
Freshly ground pepper
1/2 tsp. cayenne pepper
1/2 pound spinach or kale
2 cups cooked white beans
Heat olive oil over medium high heat in large soup pot. Add onions and garlic, cook for 5 minutes, stirring often. Add carrots, squash, salt and thyme and cook, stirring often, for 15 minutes or until vegetables are lightly browned. Stir in broth, potatoes and cayenne and freshly ground pepper, to taste. Bring to boil, cover and reduce heat and simmer for 30-45 minutes or until vegetables are tender.
Add spinach and beans, cover and cook an additional 10 minutes. Remove 3 cups soup and puree in blender. Return to pot and stir to blend.