"Fruits each in its season, are the cheapest, most elegant and wholesome dessert you can offer your family or friends, at luncheon or tea ~ [Mary Virginia Terhune (1875)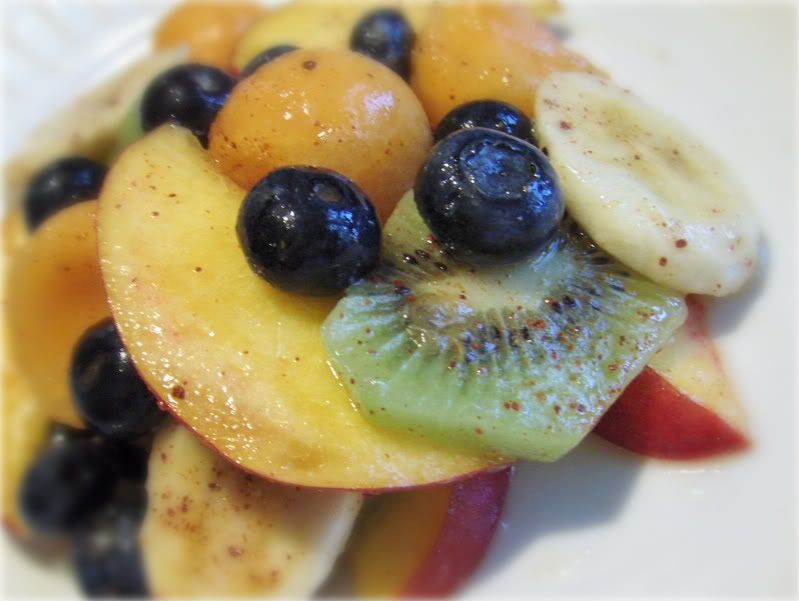 Fruit Salad with Honey-Lemon Dressing
Another hot and muggy day here in NE Ohio, I am not cooking or baking! This simple and flavorful medley of fruits with honey-lemon dressing is as much effort as I am willing to extend today.
4 to 5 cups fresh fruits
Honey-Lemon Dressing Recipe

2 Tbsp. fresh lemon juice
3 Tbsp. honey
1 Tsp. fresh ground cinnamon
Whisk together and pour evenly over the fruit. Cover and refrigerate for at least an hour before serving.
Grace, of
A Southern Grace
, is hosting a
"beat the heat"
blogging event. The only rule for this event is you cannot turn on the oven, this is my entry for beating the heat.