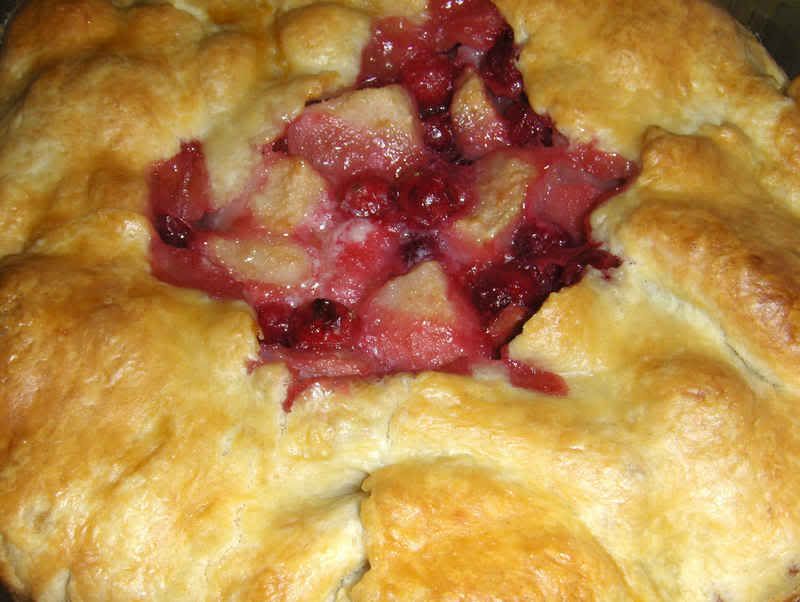 I love this pie because you don't have to worry about making that perfect pie crust. Which works out well for me since although I make a tasty crust, I am inept in making those pretty scalloped edges :)
Cranberry-Pear Pie Recipe
Preheat oven to 450 degrees. Lightly grease a deep dish pie pan.
Ingredients:
Pie Crust
2 cups all-purpose flour
2 Tbsp. sugar
1/2 cup salted butter
1 large egg
5 Tbsp. cold water
Mix flour and sugar in large bowl. Cut in butter, until mixture is crumbly. Separate egg, setting egg white to one side. Mix egg yolk and water together, add to dough and stir with a fork.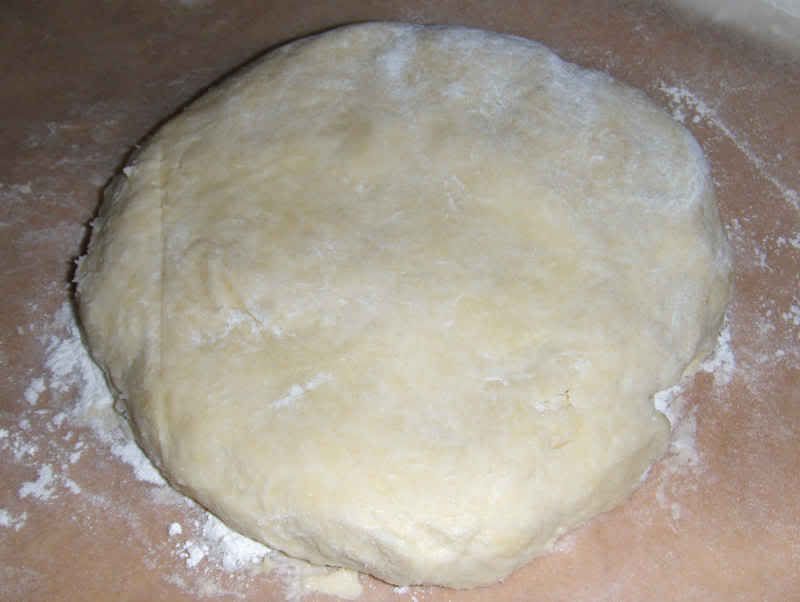 Transfer dough to a well floured board and shape into a flat disk. Wrap in plastic and chill for 20-30 minutes.
Pie Filling:
6 Pears
2 Tbsp. lemon juice
2 cups fresh cranberries
1/2 cup sugar
1 Tbsp. fresh ginger, finely chopped
1 Tbsp. cornstarch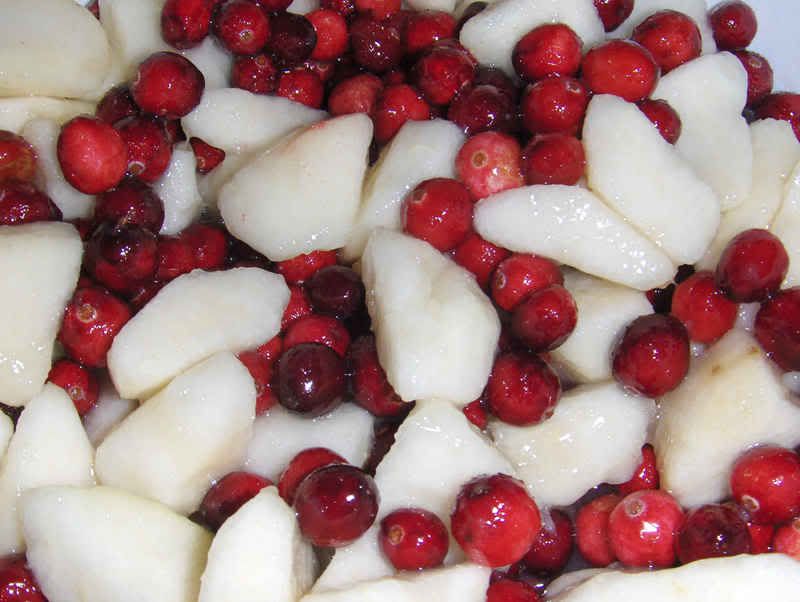 While dough is chilling, peel, core and cut up pears. Mix pears, cranberries, lemon juice, sugar, ginger and cornstarch in large bowl.
Set aside.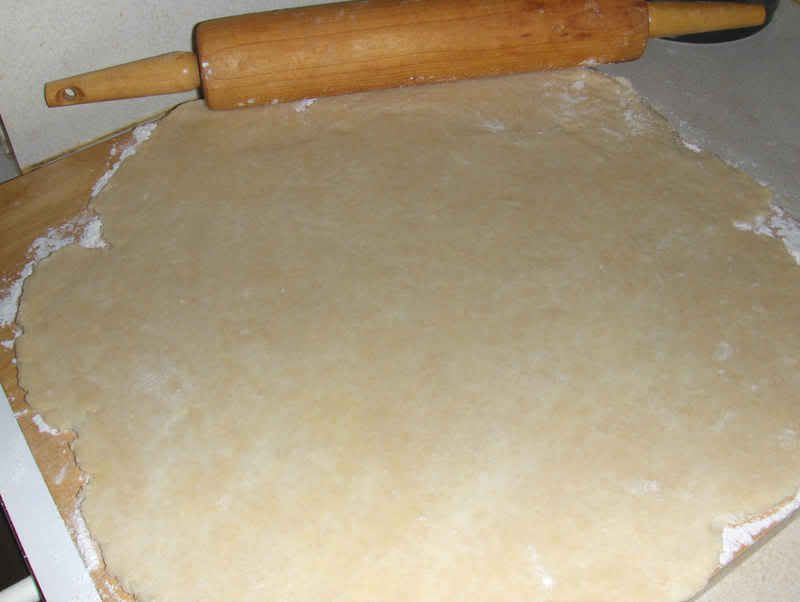 Remove dough from refrigerator, roll out on well-floured board in a large uneven circle, making sure it is at least 4 inches larger than pie dish.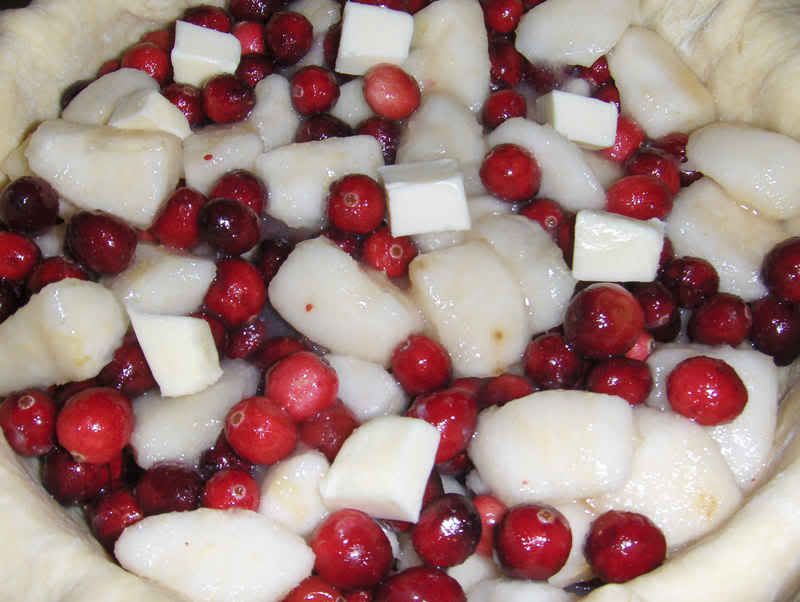 Transfer dough to pie pan, with crust overlapping dish. Pour fruit mixture into crust and dot with 2 Tbsp. of butter, cut into small pieces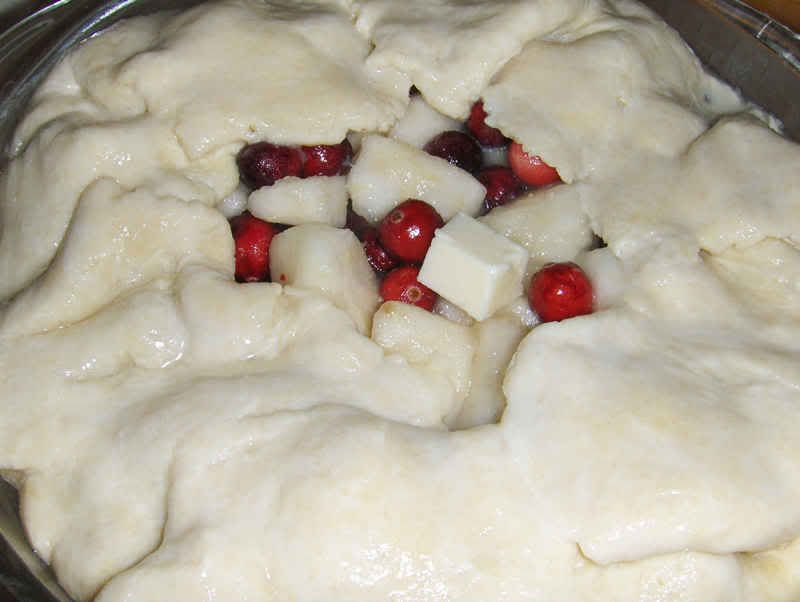 Bring the edges of the dough over the fruit leaving an opening in center. Remember that egg white ? Mix the egg white with a couple of Tbsp. of water and brush onto the crust.
Bake for 10 minutes, lower heat to 375 degrees and bake for an additional 40-45 minutes until filling is tender and crust is a golden brown.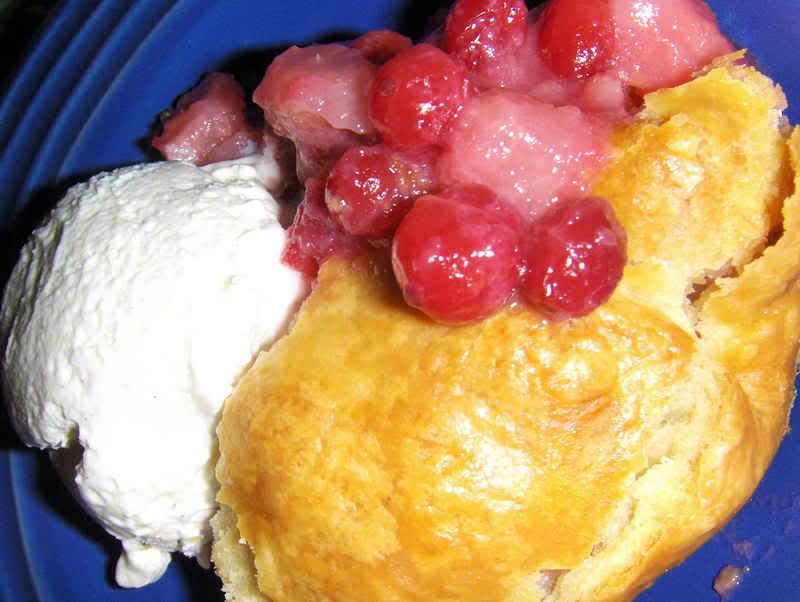 Options: Sprinkle finished pie with powdered sugar, or serve with whip cream or ice cream.