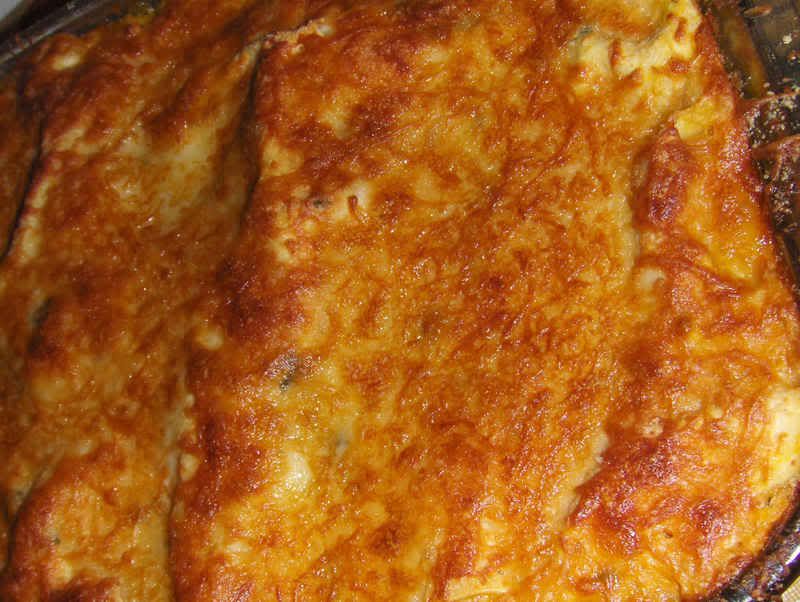 This dish is my adaption of the butternut squash lasagna by
Giada De Laurentis
. I cut up a small butternut squash, a chunk of hubbard squash and a sweet potato. I also eliminated the cookies. This is the first time I have used the no boil lasagna and I have to say that I will probably never boil another lasagna noodle again :)
Squash and Sweet Potato Lasagna Recipe
1 tablespoon olive oil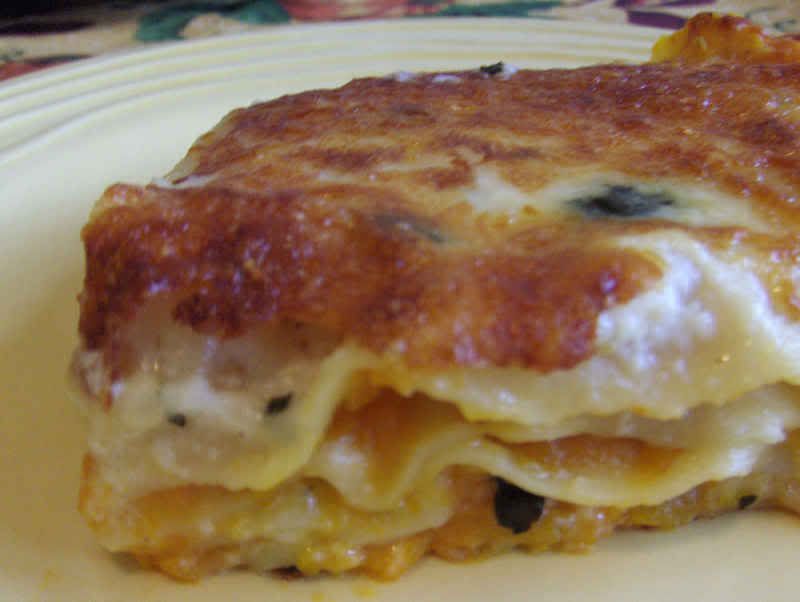 1 small butternut squash, peeled and diced
1 sweet potato, peeled and diced
Hubbard squash, peeled and diced (about 2 cups)
Salt and freshly ground black pepper
3/4 cup water
1/4 cup butter
1/4 cup all-purpose flour
4 cups whole milk
1/4 tsp. nutmeg
1/4 cup dried basil leaves
12 no-boil lasagna noodles
3 cups shredded mozzarella cheese
1/4 cup grated Parmesan
Heat oil in a heavy large pot over medium-high heat. Add the squash, sweet potato and hubbard squash and toss to coat. Season with salt and pepper, add water and cook until tender. Remove from heat and puree in blender and/or mixer.
Melt 1/4 cup of butter in a heavy pan over medium heat, add flour and blend well. Gradually add milk. Bring to a low boil, turn down heat and simmer until sauce thickens. Add 1/4 cup parmesan cheese, blend well. Add basil, salt and pepper (to taste) and remove from heat.
Preheat oven to 375 degrees.
Butter a 13 by 9 by 2-inch glass baking dish. Spread a thin layer (about 3/4 cup) of the sauce on bottom of baking dish. Arrange 4 lasagna noodles on top of sauce. Spread 1/3 of the squash over the noodles. Sprinkle with mozzarella cheese. Repeat layers, ending with lasagna noodles on top. Pour remainder of sauce over the noodles.
Cover with aluminum foil and bake for 40 minutes. Remove foil, sprinkle the rest of the mozzarella cheese on top and bake an additional 15-20 minutes or until top is golden brown.
Served with Sour Cream Bread.
Sour Cream Bread Recipe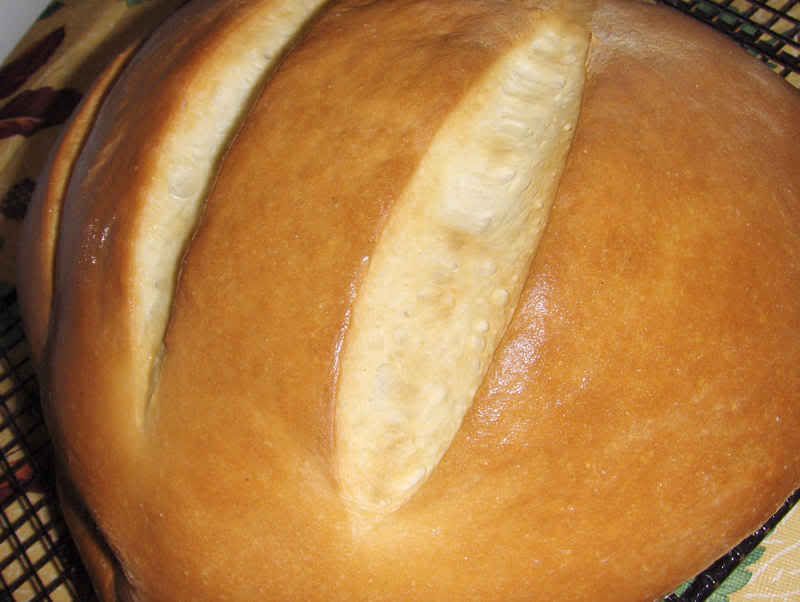 1 pkg. yeast
3 Tbsp. sugar
1/4 cup warm water
2 cups sour cream, room temperature
1 Tbsp. salt
1/4 tsp. baking soda
4 cups bread flour
4 tsp. vital wheat gluten
Combine yeast, sugar and water and proof for 5 minutes. Blend sour cream with salt and baking soda and add to yeast mixture. Combine flour and wheat gluten and add, one cup at a time, to mixture. Turn out on floured board and knead for 10 minutes.
Place in a buttered bowl, cover and let rise in a warm place till double in bulk, 1-1 1/2 hours.
Punch dough down, turn onto a lightly floured board and knead for about 2 minutes.
Free form the loaf, place on sheet dusted with cornmeal. Cover and let rise in warm place for an additional hour or until double in bulk.
Preheat oven to 375 degrees.
Mist dough lightly with water, cut 1/2 inch deep slashes on top and bake for 30-35 minutes or until bread sounds hollow when tapped on top and bottom.